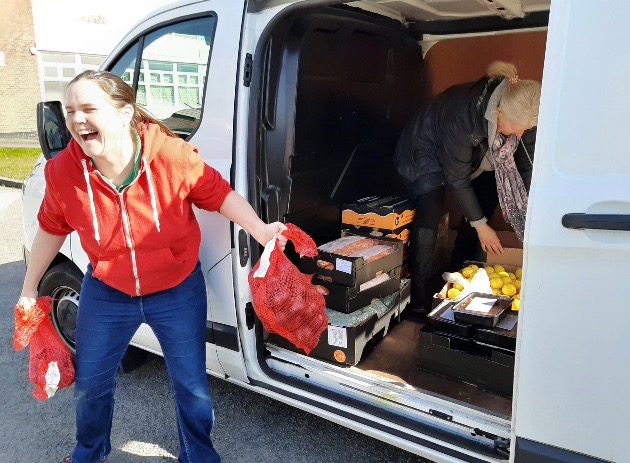 Neil Cook, the Team Rector of Church Wigan, explains the importance of the work Church Wigan are undertaking, supported by the trust, to ensure struggling Wigan families are fed, cared for, and prayed for during the toughest period the world has known for many decades.
"From its birth 2000 years ago, in obedience to the teaching of Jesus Christ and the Hebrew scriptures, the Church has always sought to feed the hungry as a sign of God's love for all. In Wigan there is a rich history of Christian churches of many denominations and traditions fulfilling this mandate, and Church Wigan is committed to sharing in this ministry of care.

Wigan Deanery Trust is supporting this work by taking on the fundraising role more widely, and supporting us administratively as we launch a major campaigns to raise funds through our own members.

Many of Church Wigan's worshipping communities gather people around tables set with food, and especially include those who might otherwise be isolated or go without a decent meal. The people served span the whole of the age spectrum, from families with young children through to the elderly.

Church Wigan now has six Food Patnries across Wigan. Under the motto #FeedBelliesNotBins these outlets work with the Real Junk Food Project Wigan and Fur Clemt to redirect so-called 'short dated' food from supermarkets and wholesalers to those who might benefit from it.

Food Pantries are clubs where people can join for a nominal annual fee of £5 and can pick up items, from milk and loaves to fresh fruit and vegetables, twice a week for £3 per visit or 'pay as you feel.' The outlets intentionally don't provide a handout; rather they promote dignity and empowerment by providing members with good quality food, a support community, and an opportunity to manage money and exercise choice. There are around 1,737 pantry members and over the last year the pantries saved £234,000 on shopping bills for some of Wigan's most vulnerable households.

Some pantries now offer a 'pay as you feel' cafe alongside their food provision and remain an important part of Church Wigan's mission as we live out God's love by feeding the hungry."